07.02.2022
Baoli to exhibit three new forklift truck models in Stuttgart
Milan, 15 February 2022 - Baoli EMEA will be exhibiting at the LogiMAT international trade fair from 31 May to 2 June 2022 in hall 10, stand C49. In Stuttgart, the forklift truck manufacturer will present no fewer than three new industrial truck models and provide information about the opportunities offered by its new production plant in Jinan, China (Shandong province).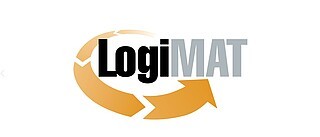 Baoli is one of the world's leading manufacturers in the entry-level industrial truck segment in the EMEA economic region. The industrial truck manufacturer, which is part of the KION Group, hopes that the state-of-the-art KION production plant in Jinan, China will provide a further boost, with forklifts produced on a total area of 220,000 square meters - equivalent to an area of more than 31 soccer fields.
The KBE-N series
For example, Baoli will exhibit its new KBE-N series in Stuttgart. The 48-volt electric forklift trucks are available with a load capacity between 2.0 and 2.5 tonnes. The four-wheel trucks combine German technology and European design with competitive Asian production methods. The high-quality trucks therefore allow Baoli to claim to have one of the best price-performance ratios currently available on the market. This is because the quality of the installed components is remarkable. For example, the drive and lifting motors are produced by a globally active manufacturer of high-quality motors, while DANA, an American group, supplies the electronic control system, which is the "heart" of the truck and responsible for its high performance. In addition, all main driving functions of the new Baoli truck series can be parameterised. Operators can choose between different performance levels via the display. A reduced power profile can be used for lighter operations, for instance, while a more "forceful" profile can be used for heavier loading work in the yard.
The new EP 15-03
Another new vehicle is the EP 15-03, which Baoli will present during LogiMAT. The electric hand pallet truck is suitable for almost any internal goods transport in small and medium-sized warehouses, for example in wholesale and retail. In these fields of application, the EP 15-03 with its load capacity of 1,500 kilograms, a tare weight of only 120 kilograms and its 24 volt/20 Ah lithium-ion batteries can really make a difference. The compact dimensions, the small turning circle and the creep speed make the new truck an ideal solution even for areas with little space for manoeuvring. The EP 15-03 gets its "power" from a maintenance-free and gas-free 24 volt/20 AH lithium-ion battery. This is quickly and easily charged at any standard socket via the external charger.
The BAOLI EP 20-111 low lift pallet truck with platform
The EP 20-111 electric low lift pallet truck with a load capacity of 2,000 kilograms, a foldable platform and side protections was specially developed for transporting loads over medium and long distances. Before its market launch, it was tested by customers from the wholesale and automotive industries for one year, where it proved to be outstanding. The testers were particularly impressed with the low lift pallet truck's efficiency, manoeuvrability and drive power.
---