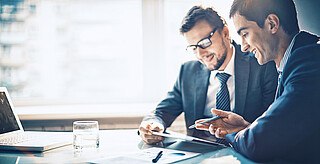 Baoli dealers are building a network in more than 50 countries around the EMEA region. With our range of solid and robust trucks that are well-engineered and CE-compliant, we provide special conditions to make our dealers competitive and able to offer reliable quality products at a good price to their customers.
Baoli EMEA S.p.A., headquartered in Milan, Italy, is a member of the KION Group. The company continously supports the dealers' business development with its extensive experience in sales, after-sales, and marketing.
The pre-sales support starts with the delivery of the product and technical trainings to keep dealers informed about the latest updates of the product range. Baoli EMEA also provides a relevant and easy-to-use collection of sales tools to find the best solution for the customer.
Baoli dealers can rely on the fast delivery of the trucks thanks to the more than 1000 forklifts in stock in Europe, which are ready to be sold immediately. One of the largest spare-parts warehouses, located in Italy, also ensures the constant availability of spare parts.
Through direct maintenance trainings we make all dealer's service technicians well prepared to assist the customers.
---
Contact your respective country manager to join the Baoli sales network!
We will get back to you as soon as possible.
We offer competitive conditions for dealers:
In-depth expertise from the international management team in Europe
European stock with hundreds of forklifts ready to be sold immediately
Direct maintenance trainings for all service technicians
Continuous after-sales support throughout EMEA countries
Access to internal dealer platform with all technical documentation
Constant spare parts availability and fast delivery from European stock